Accurate billing has been one of the essential parts of optimized practice management. The importance of using standard codes cannot be overstated. Oftentimes when your practice is performing at its best, you don't want to get stuck in the billing ventures that may delay the RCM. Particularly, one of the coding and billing sides in the medical industry deals with massage therapy services. A wide range of CPT codes is there when it comes to insurance billing for massage therapists.
Considering the above discussion, this blog covers the most common CPT codes used for billing massage therapy services. In addition, you will have extensive information about the importance of CPT codes in massage therapeutic services.
Why is insurance billing for massage therapists important?
Accurate insurance billing for a massage therapist is important due to maintaining optimized practice and streamlining the revenue management cycle. Billing and coding experts need to follow a guideline provided by HCPCS to use CPT massage therapy coding which can guarantee accurate billing if used efficiently.
Not only this but through accurate billing procedures, the insurance claims for the services rendered can be reimbursed in a timely fashion. This means if you are greatly after optimizing practice revenue, with timely reimbursements, your revenue management cycle is less likely interrupted. Either accurate or inaccurate insurance billing will affect the overall practice of a therapist.
How does medical insurance cover massage therapy?
It is important to understand that not all insurance companies accept massage therapy. This is why it is not always guaranteed that your patients' insurance will reimburse you back for your services.
For this, it is important to discuss the payment and insurance expectations with your client from the initial contact. Getting financial things discussed before the visit and services will reduce the time consumption at the time of the visit and also when it's time to reimburse.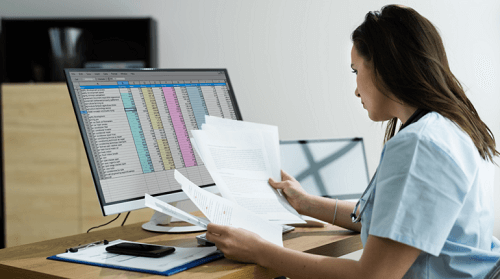 Also, it is important to ask the client whether their insurance company covers the services for massage therapy under the plan they have purchased. If yes, then it is also required to check whether the massage therapy is covered by the massage therapist as some insurance plans cover massage from a physical therapist.
Many times when there's an auto accident, it becomes necessary to remain in contact with the legal manager of your service to cater the insurance for the service they are insured.
Are massage therapies covered by Medicare?
Right now massage therapies and treatments are not covered by Medicare. But there are insurance sources that do cover massage therapies and treatment but they vary from state to state. They are;
Personal Injury (PIP)
Major medical plans (Blue Cross, Blue Shield, Cigna, United, Aetna, etc.)
Workers compensation insurance
It is also essential to understand that just knowing the name of the insurance provider is not enough. A therapist must also need to know the insurance plan and the therapies that the plan covers and determine what vendor the client uses for their insurance service. Before the treatment is started, it is vital to confirm the details with the insurance provider. You can directly contact the insurance provider via the contact number provided by the patient medical card and the policy information.
How can a massage therapist bill the insurance?
A massage therapist can bill the medical insurance, as long as;
The therapy service is the necessary part of the treatment plan prescribed by a chiropractor, DO, or MO,
The therapist is licensed
The therapist has an NPI number. If as a therapist, you lack a valid NPI number, you can apply to get one here.
Who manages massage therapy CPT codes
CPT codes are regulated by the American Medical Association (AMA) and are particularly called Current Procedural Terminology.  AMA manages the codes that give the structural and procedural codes that define the services and therapies provided by physicians and therapists across the country.
What are the most common CPT codes in massage therapy?
The massage therapist can bill the insurance by using the following codes;
97010 Cold and Hot Pack Therapy
97140 Manual Therapy (Advanced Massage Therapy Techniques)
97124 Massage Therapy (Basic Swedish Massage)
Manual 97140 and Massage 97124 are more divided into 15 minutes increments where you can be paid for putting up more time with the clients including tapotement, effleurage, petrissage, percussion, and compression.
97140 – Manual Therapy (advanced Massage Therapy Techniques)
Massage (97124) and manual 97140 also are broken down into 15 minutes increments.
Medical credentialing companies can help you get accurate billing and claims with no delays in reimbursements such as Sybrid MD. So just hire one today and put your best step forward.